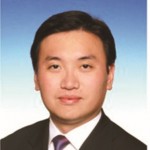 Past: Sr. Regional Reseller Manager at Google
Education: Beijing University,The University of Hong Kong,  Hong Kong University of Science and Technology – School of Business and Management.
Isaac Shao  has over 15 years of experience in information technology sales  and marketing. Before he joined Google, he had been worked for an American Information Technology company and responsible for it's Asia-Pacific marketing. Now he is responsible for the online sales and operation of HK and Southern Chinese markets of Google.